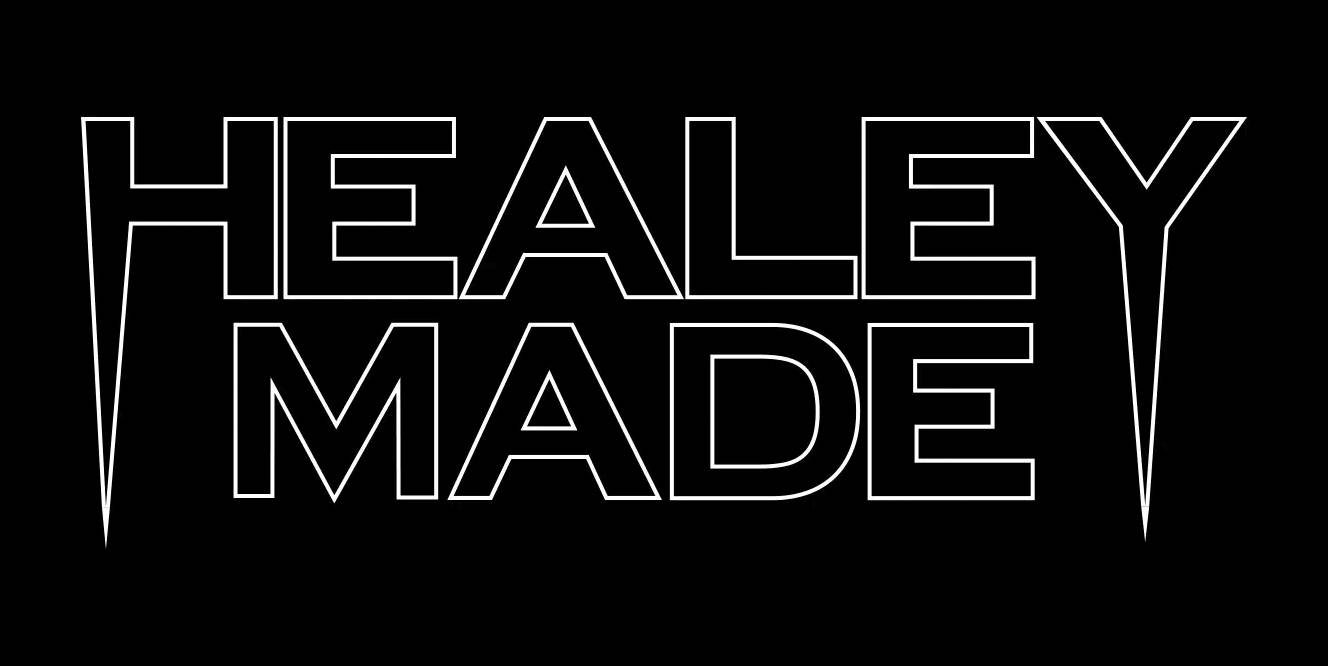 Super7 Spotlight: David Healey / Healeymade
Creating collaborations with artists and designers who we admire is something that dates back to the early days of Super7 and our first Japanese vinyl figures. Whenever possible we still try to continue this tradition of creating designer toys that add fun and variety to the Super7 roster. We took a moment to chat with designer Healeymade on the occasion of releasing our latest collaboration with him.
Name and location.
David Healey (Healeymade). New York, NY
What are the roots of Healeymade?
The roots are my childhood during the 80s and always drawing and building models. I think it led me to feel confident with creating objects. I wanted to create objects that are nostalgically confusing. The way toys are in my dreams.
The latest Healeymade Hell-Bent ReAction Figure.
What is your earliest memory of pop culture/toys/favorite toy growing up?
My earliest memories, which are faint but more impactful, are of toys like Mattel's Krusher and some of the Marvel toys made by Imperial and Knickerbocker.
How long have you known Super7 before your collaboration?
I knew of Super7 from early on when it was a magazine. I worked at Toy Tokyo around 2002 and it was a great place to learn about what was new and up and coming.
What makes your collaboration with Super7 special?
I really enjoy being included under the same tent as so many properties that meant the world to me as a youngster. The fact that Super7 has made my figure and Trap-Jaw, and figures from Red Dawn, still doesn't make sense to me.
The inspiration for the Hell-Bent (Azure Nova) ReAction Figure was the unlicensed Turkish Uzay Bluestar Star Wars Figures of the 80s.
How was it decided where to start with designing and planning the collaboration?
Brian (Flynn) asked me about it almost 4 years before it was finally released. He'd always been complimentary about my work and I was definitely interested in the project.
How have your fans reacted to the Super7 collaboration?
I like hearing what my audience has to say about the collaboration. They're able to see things from a different angle. I feel like my audience likes the figure because they're able to see it as a collaboration. Hell-Bent is very different from my other work because it is a Super7 ReAction Figure which is great.
The Hell-Bent (Shadow) ReAction Figure released in 2020.
Do you have any favorite fandoms?
I'd say toys in general. I don't know the back story on many of the figures that inspire me visually, but I think that helps me create my own figures. I hope this inspires others in the same way. 
What is your dream collaboration?
Working with anyone from the toy industry that inspired me as a kid. I think the fact that Nancy Flanagan sculpted Hell-Bent, and she also did the original Kenner Star Wars figures, is a dream collaboration!
The Hell-Bent (Afterglow) glow-in-the-dark ReAction Figure released in 2020.