What is best in life?!
Travel back to the Hyborian Age with Conan the Barbarian! By Crom!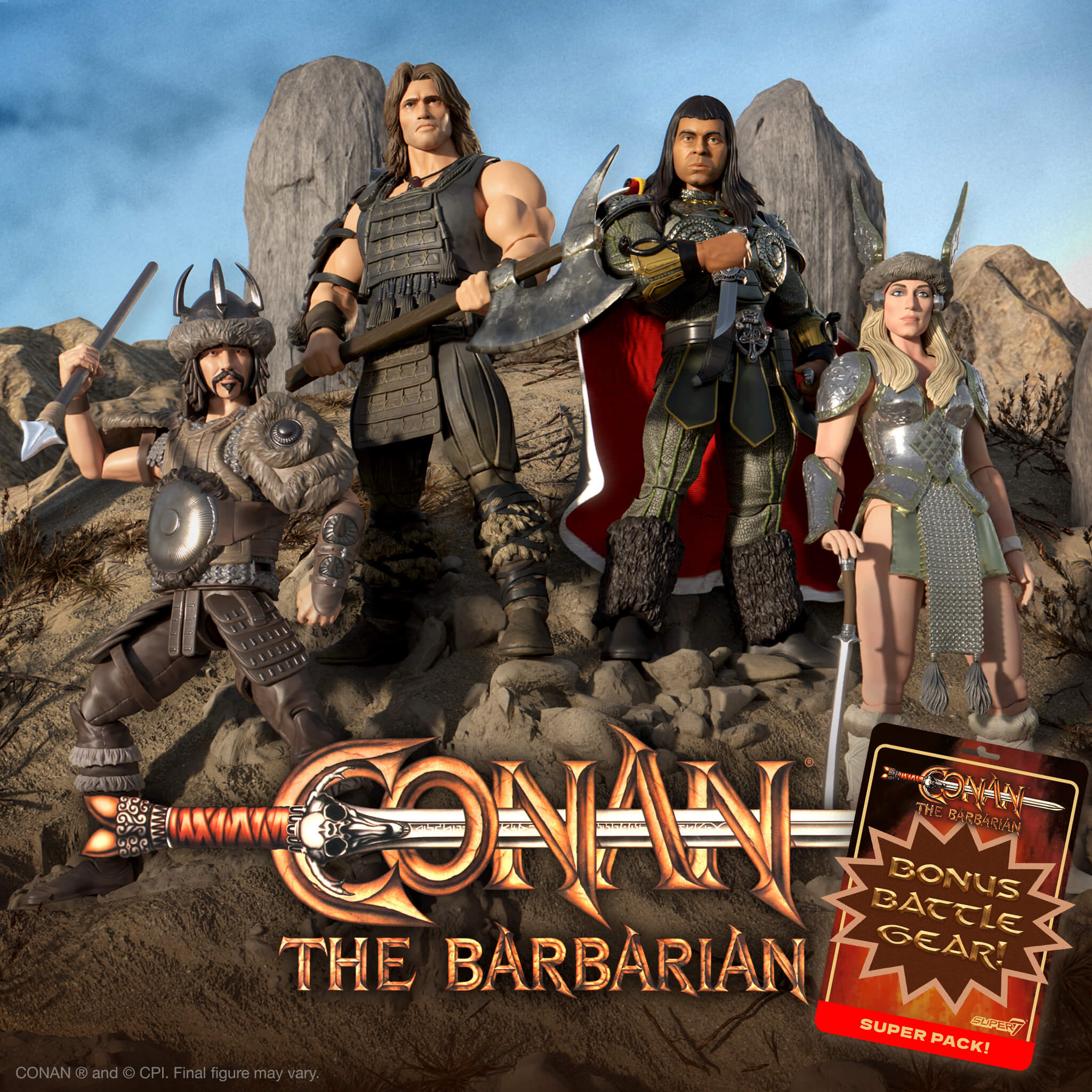 Conan the Barbarian ULTIMATES! by Super7
Grant me REVENGE!

Featuring intricate sculpting and premium paint detail, these made-to-order figures come with interchangeable heads and hands as well as a variety of accessories. Don't deny Conan's chance at redemption by failing to order the Conan the Barbarian ULTIMATES! figures of Battle of the Mounds for your collection!