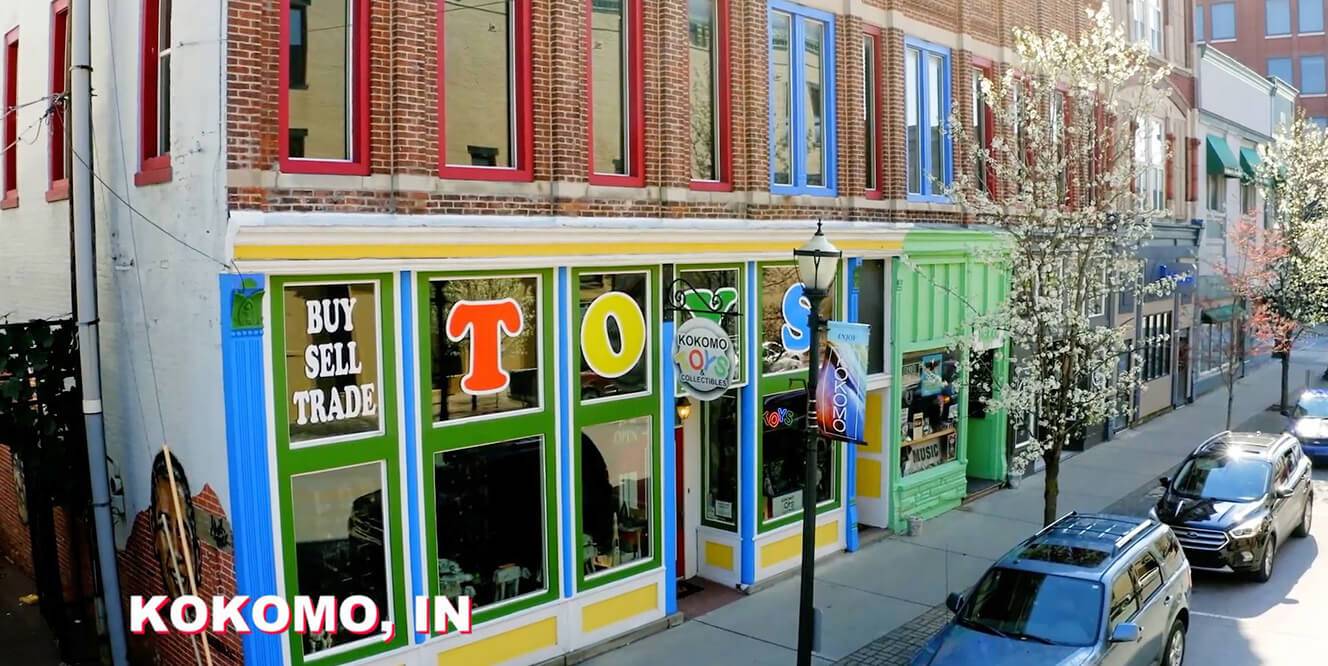 Super7 Spotlight: Kokomo Toys & Collectibles / Independent Retail Partner
The roots of Super7 goes back to when we were kids hanging out at our local independent comic, skate, toy, and record stores. We are committed to supporting independent retail since they are the heart and soul of the collectors world. One of our longtime indie retail partners is Kokomo Toys.
Name and Location.
Kokomo Toys & Collectibles in Kokomo, Indiana.
How long have you been in business?
We have been in business for 15 years this year!
Does your store have a specific focus?
We specialize in Action Figures (Vehicles / Playsets), Statues, and POP Vinyls. The era begins with late 1960s to current releases. So, whether it is vintage tin robots, classic action figures, expertly made statues, or vinyls for every aspect of movies, TV, books, or music, there is something for you.
Photo credit: Travel Indiana Magazine.
Who are your regular customers? Families? Adult collectors?
We have many types of regulars. They include both families and adult collectors. Families come and share the joy with their kids, couples find obscure things to add to their collections, and friends come in to catch up and relive some childhood memories and find some goodies to add to their display shelves. 
How do Super7 releases fit in with your store's other items?
Action figures do well here, so Super7 is right at home. There have been many surprised customers who had no idea there were figures made to match their favorite movie / TV show / band.
What inspired you to include toys in your store?
Our main focus has always been toys. We opened up as selling only toys (no comics, cards, video games, etc) so we have kept our focus with mostly that genre.
What has been your most recent favorite Super7 release?
There are many! Obviously, the retro throw backs are always a treat, but the music industry ones have been really fun for our customers. People are always excited to check what new Super7 figures are in.
What would you like people to know about your shop?
We love toys! We love to buy them and we love to sell them. We have a passion for them, so we really do love to talk to customers about their collections and see all the photos. Families & friends come in to reminisce about their childhood, share memories and make new ones. We try to have something for everyone.
What's your dream toy that you've not seen made yet?
There were many great movies and television shows that never really had much of a toy presence back in the day. UHF, Clue, The Outsiders, Troll, The Rocky Horror Picture Show, etc. Some had merchandise made but sadly some may never grace our shelves.
---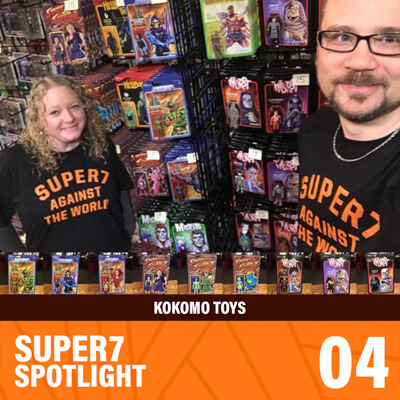 Kokomo Toys & Collectibles